Environment
Hiking
Mountain biking
Horse riding
Cooking
Visual arts
---
The campsite
---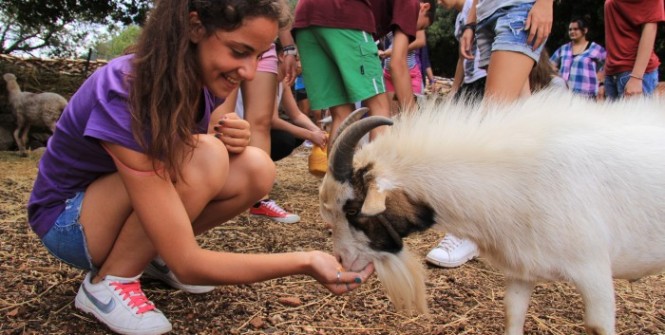 The programme takes place in permanent facilities in tile-roofed buildings with a capacity to host 200 people.
Facilities also include
Kitchen
Tennis court
Basketball court
Volleyball court
Badminton court
Playground
Theater
Animal farm
Horse riding field
Courts
Other actions take place in a proprietary natural space of 25.000 square metres with access to the Manesi Forest and Mountain Erymanthos.
During the summer months, Rodea transforms into a large playground full of colours, laughter and creative imagination.
Through playing, children learn to explore, discover, express themselves, and participate. The end of the camp season, finds each child more mature, with increased confidence and creativity.
In the first week of August, the campsite changes and with the participation of ECOCITY transforms into an environmental camp for teenagers.